Rotary SMO14S (Contact us for Information and Pricing)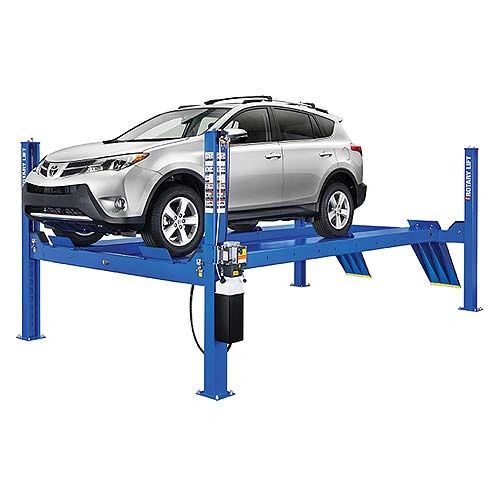 Rotary SMO14S (Contact us for Information and Pricing)
158" OPEN FRONT or Open Rear Surface Mounted, Runway-Type, Drive-On Lift, With 20" Wide Fixed Runways. Hammer tone
textured paint to improve durability. Includes Dual Function Sentinel Lock System™ (Patented), Filter Lubricator Regulator
(Part # S130080). Electric-Hydraulic Operation. Includes Adjustable Latch Bars. Predrilled For Internal Airline Kit.
Lift, compressor, and tank prices listed are base models.
Please contact us if you would like more information. Free shipping in the Contiguous U.S.